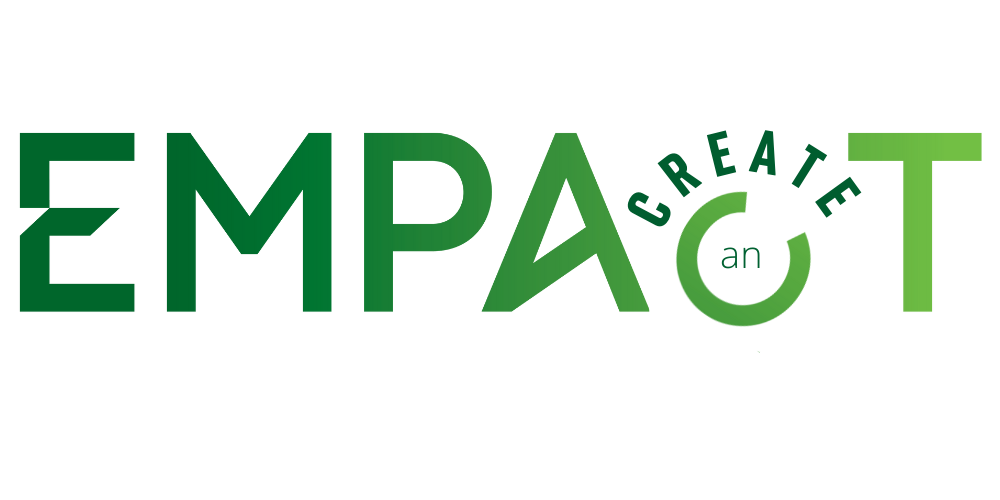 Since 2007, I've been co-designing and/or supporting non-profit initiatives, causes, or organizations in the UK, Ireland, and Europe as a leader, team member, advisor, or super-connector with the overall goal of helping to create a positive social impact.
At Empact Ventures, our mission is to create an aggregate social and economic impact by mobilizing entrepreneurial networks to people and organizations to address their challenges. We've supported these non-profit initiatives with advice, our time, and more importantly super connections to potential volunteers, partners, sponsors, exposure, and other resources at no cost to them. More recently, we've co-designed the Super Connect for Good initiative, our European Tech for Good competition to super connect tech startups and scaleups across the UK, Ireland, and Europe that are making a positive social impact through technology in areas including education, climate change, and health.
Moving forward, we continue to co-design and support initiatives that create an aggregate social impact and social change that can contribute to addressing the challenges at a local to international level today and tomorrow.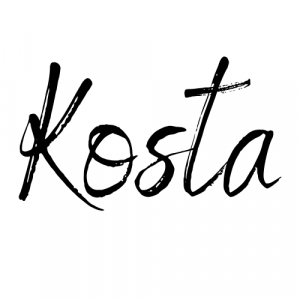 Founder and CEO, Empact Ventures & Create an Empact
Create an Empact in Ukraine
We stand firmly in support of Ukraine, and in support of peace and freedom. We invite you to support our mission by pledging to provide essential items directly, connections to organisations that can provide non-financial resources or even a small donation that can help us source items we do not collect:
The crisis facing Ukraine and its people is affecting people everywhere and the Empact Ventures team is no different as we all feel heartbroken by the events unfolding before us. We stand united with the world to support Ukraine and join the global calls for peace.
How this Started
We have close friends in Lviv that have already lost friends to this war and they working in their local community to support its people and the refugees arriving. We speak to them on a daily basis and it gives just a small insight to the pain and trauma that is now their new reality that others can only fear from afar.
They reached out to us for support with sourcing and delivering the items that are needed on the ground right now and in the coming weeks using our personal and professional networks. The message they've asked us to share with you is
"We would like to take this opportunity to express our deepest gratitude and thanks to our extremely generous international friends who are helping us in our darkest hour and time of need, it won't be forgotten. If you can provide any support through the Create an Empact campaign it would be most appreciated whether that's everyday items, donations, partnerships, or other support"
Lviv is a city located in Western Ukraine in close proximity to the Polish border. It has a proud and rich cultural heritage and has in recent years become a tourist hotspot. Unfortunately, this changed firstly due to COVID-19 and now due to the war. Due to its Western location, Lviv has become a safe haven for refugees from other parts of Ukraine who have been fleeing from their homes.
The stories we hear from those passing through are utterly heartbreaking where they've often lost their homes and even family members, or friends. Some refugees move onward towards Poland and other EU countries, some choose to stay in Lviv or Western Ukraine. Therefore any aid is very important both in Western Ukraine, in particular, Lviv, and also other areas of Ukraine affected by the war.
Our Work
As global super connectors with a large community across the UK and Europe, we strongly believe in the importance of joining together to provide support and resources to support the people of Ukraine.
It is for that reason that we are launching our 'Create an Empact in Ukraine' campaign to mobilize our personal and professional networks in the public, private and third sectors to secure the items, donations, and resources that are needed the most in Lviv and other cities across Ukraine.
We are working with partners and volunteers in the UK, Germany, Poland, and Ukraine to support the source and delivery of items over the coming weeks and months
How You Can Help
We are seeking help from individuals, volunteers, and organisations of all sizes across the UK to support the campaign in the following ways:
1. Donate Items: You can donate any of the below items to be sorted, packaged, and delivered to Ukraine through our partners:
Everyday Essentials include baby items (e.g. nappies, formula, wet wipes, clothing), toiletries (e.g. toothbrushes, toothpaste, shampoo, soap, etc.), sanitization products, etc.

Food Items including long-life (e.g. milk) and tinned food (e.g. soup, porridge, super noodles, crackers, pasta, rice, sardines), dog and cat food (e.g. wet and fry food)),

Bedding: blankets, sleeping bags, pillows, eye masks, earplugs, etc.

Clothing including hats, scarfs, gloves, socks, thick coats, underwear only

Medical Items including medication wound support (e.g. bandages, wound healing powder, dressing, tourniquets, antiseptic wipes) and other items (e.g. disposable gloves, face masks, hand sanitizer, cotton wool), first aid kits, and medical devices (e.g. oximeter, blood pressure monitors, oxygen masks, etc)

Military Items: e.g. gloves, elbow/knee pads, torches, binoculars, walkie-talkie radios, boots, etc.
Delivery / Collection: We have drop-off points in the Midlands (Birmingham), the West of England (Bristol), and the South of England (Bournemouth) with collection possible where arranged in advance with our team.
2. Donate: We are welcoming donations to our PayPal account which will be used to purchase harder-to-source items, cover the cost of vehicle hire, and travel expenses to Ukraine with stop-off in Poland and Ukraine. Please click the 'Donate Now' button below to fulfill your donation (£10, £25, or £50 or more)
3. Sponsorship: If you are a small to large organization keen to get involved with the Create an Empact in Ukraine campaign, we welcome both in-kind donations of the above or specialist items or financial sponsorship to help cover the costs of coordinating the campaign.
Get in Touch
If you have any questions or would like to contribute in one of the following ways, please drop an email to Jemma Cooper, Director of Operations at Empact Ventures on jemma@empact-ventures.com with the subject line 'Create an Empact in Ukraine' and a call with our CEO, Kosta Mavroulakis will be set up as soon as possible to take action.
You can follow Empact Ventures on Linkedin here and Twitter here where we will be posting updates soon
Our Partners
We'd like to thank our local to international partners below for supporting with the sourcing, logistics and delivery of the items donated:
Our Supporters
We'd like to thank the below local businesses for supporting the Create an Empact campaign with donations and/or items:
Our Create an Empact Campaigns
We also support the following organisations with free super connections to potential partners, volunteers and/or sponsorship: